Your Local Community ReSOURCE on a Mission
---
Empowering individuals and strengthening Vermont communities through workforce development, poverty relief, and environmental stewardship
Thirty years ago, in Burlington, Vermont, ReSOURCE (then ReCycle North) began an innovative program of repairing and reselling household items that otherwise would have gone to the landfill. Out of that founding vision, ReSOURCE has expanded its services and programming to offer more opportunities to at risk-youth and low-income Vermonters in need.
In addition to providing goods and services at an affordable price, ReSOURCE has trained over 1,800 individuals through our Job Skills Training programs and given these individuals a chance to learn valuable technical & professional skills and become gainfully employed. ReSOURCE's success to date has proven its sustainability and created a replicable model of environmental stewardship, educational training, and economic opportunity in Vermont while being committed to teamwork and collaboration across our programs and departments.
Our Mission at Work
---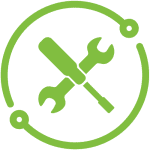 Workforce Development
Through our training programs, ReSOURCE creates opportunities for disadvantaged youth to develop their individual capabilities while driving change within the community. Our focus on developing civic, economic, and environmental programs leads to sustainable solutions across Vermont.
Environmental Stewardship
Community members recognize the value of donating excess goods, and its positive effects for our environment. ReSOURCE prevents more than 1,000 tons of material from ending up in our landfills each year by finding new homes for major appliances, building materials, computers, electronics, furniture, and other household goods donated to our stores.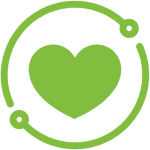 Poverty Relief
ReSOURCE has developed programs that help alleviate poverty in our community. ReSOURCE provides the Essential Goods Program, which helps alleviate poverty by serving those with the lowest income and providing them with a voucher that can be used to purchase essential household goods from our stores.
Our People
---
Thomas Longstreth
Executive Director
Tom Longstreth has been Executive Director of ReSOURCE since 1996 and has overseen substantial organizational growth, program improvements, and the startup of new social enterprises. Today, the organization employs about ninety staff, annually serves close to 250 trainees, and operates in four store and training locations that work to protect the environment while serving the community. Tom has worked tirelessly to establish ReSOURCE as a well-respected and reliable organization that is devoted to serving the needs of the people of Vermont, and we are proud to have him as Executive Director for 20+ years.
Cary Dubé
Board President
2018
Jeb Spaulding
Board Member
2022
Harry Frank
Board Vice President
2016
Sharon Morrison
Board Member
2016
Pam Blum
Board Treasurer
2019
Ben Bosher
Board Member
2005
Katherine Arthaud
Board Secretary
2016
Charles Ginsburg
Board Member
2005