Ways to Give
---
ReSOURCE relies on the support of our community to keep our programs and mission strong. Make a difference today!
 Item donations are welcome
Call a ReSOURCE store near you for arrangements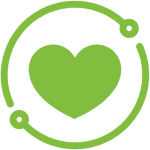 Giving Donations
---
Your funds can have a huge impact on your community.
Thank you for your interest in contributing to ReSOURCE. Your contribution ensures that we will continue to divert reusable goods from the landfill, continue to offer job skills training, and be a leader in creating a reuse foundation in the community. By contributing to ReSOURCE you are building a community centered around generosity and compassion. As a registered 501(c)3 non-profit organization, donations to ReSOURCE may be tax-deductible. Thank you.
Giving Goods
---
Donating goods to ReSOURCE supports job and life skills training to fellow Vermonters.
Thank you for thinking of ReSOURCE. When you donate your gently used goods you not only save those items from the landfill, but you help support our mission. The work we do at ReSOURCE would not be possible without the generous donation of gently used household goods, appliance, and computers. Through the sale of donated goods we are able to fund our training and voucher programs for those In need.
Giving Time
---
We have the cause. You have the effect.
When you volunteer your time and talents to ReSOURCE, you are ensuring the success of your neighbors and community members. Through our volunteers we are able to reach more people and provide more support to members of our communities who need it the most. Contact our Volunteer Coordinator at [email protected] or check out opportunities posted on our Volunteer Page.
Contact Us
---
For more information about how to give to ReSOURCE
For Charitable Gifts:
Jessica Estabrooks
Development & Communications Director


[email protected]