Donate today
---
Your gift brings more opportunities to low income Vermonters every year.
For over 30 years, ReSOURCE has worked to find the solutions we need to long-term challenges facing Vermonters. Your gift will build opportunities to make Vermont stronger, more resilient, and a place we can continue to be proud to call home.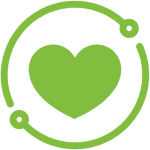 When you donate to ReSOURCE or shop in our stores, you are giving back to the community. Please consider making your donation today.
Online donations are made through our secure PayPal page. When you select the button below, you will be directed to PayPal to finalize your donation. No PayPal account is required.
Thank you for your gift!
---
Your generosity helps us empower individuals and strengthen communities through our job training and poverty relief programs rooted in a foundation of environmental stewardship. ReSOURCE is a registered 501(c)3 nonprofit organization, as no gifts or services were given in exchange for this donation, your donation to ReSOURCE may be tax-deductible. Thank you.
If you would prefer to donate by check, please send your checks, made payable to ReSOURCE, to the address provided below:
ReSOURCE
C/O Development & Communications Department
329 Harvest Lane, Suite 200
Williston, VT 05495
Questions about donating?
---
Contact our Development Staff, we're happy to help answer any questions you may have about how your gift can support our mission and help more Vermonters.
Looking for Gift Cards? Please visit this new page to purchase gift cards that can be redeemed at any ReSOURCE location: ReSOURCE Gift Cards